Language Arts/Foreign Language
For a quick and easy assessment of vocabulary, grammar or spelling, try adding a slide with a mistake or two. See if your students can use the doodle tool to correct the mistake in their comment. This could work for students who are native speakers learning grammar rules or students who are learning a new language.

For this type of activity, you can simply:
Create a slide with the rules of the game and record your instructions on that slide.
Turn on comment moderation for this VoiceThread.
Drag and drop this VoiceThread into your class group.
A random times throughout the week, upload a slide like one of the images above into that VoiceThread.
Record your question about the image right on that newly uploaded slide. For this language example, the question might simply be "Use the Doodle tool to circle any punctuation and spelling mistakes and record the sentence the way it should look."
As students reply with their answers, you will see the timestamps for each of their comments. Then award points to the first few students with the correct answer.
---
For any of these subjects, you can keep a running tally of the scores either as a text comment on each slide, or you can upload a leaderboard slide like the one below: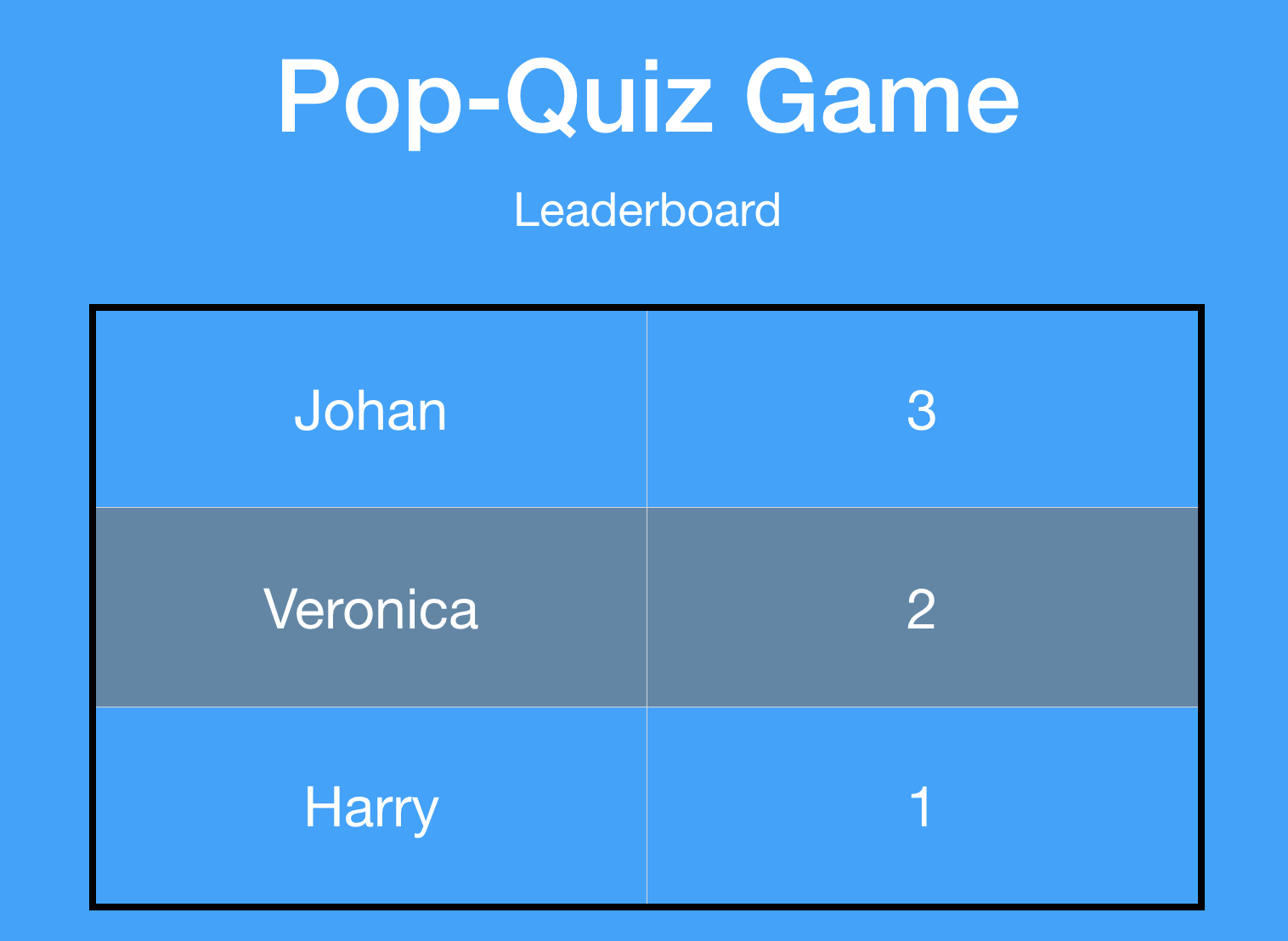 These types of games can be scaled up to any level of education. If you teach at a medical school, you may want to include images of an x-ray or visible symptoms of an illness and ask your students to diagnose the problem they see in the image. If you teach music, you may want to show a staff with notes and ask your students to identify notes that aren't in the key of the song. You can even upload audio files of a particular song and ask students to identify the composer.
You are only limited by your imagination and your students might just thank you for making learning more fun by adding game elements like this to your course.