Game-Based Learning with VoiceThread Part 2: Visual Pop Quiz Games
In the days before technology empowered educators, the phrase "pop quiz" would instill fear in the hearts of students. Students didn't like pop quizzes because they didn't have time to prepare. They were simply assessments, that usually counted toward a student's grade, and were all anxiety but no fun. This no longer needs to be the case. With VoiceThread, you can create pop quiz games using visuals that turn a boring assessment into a fun game.
The concept is simple: Create a VoiceThread explaining the rules of the game to your students. At random times throughout the week, add a slide related to something your students have learned and ask them about it. This simple format can lead to a wide range of assessments. Here are just a few ideas you can try:
Math
We've all seen the different "brainteasers" on social networks that ask us to add apples, bananas and various other objects together. These brainteasers are actually just algebra problems, simple arithmetic or another branch of math disguised as a brainteaser.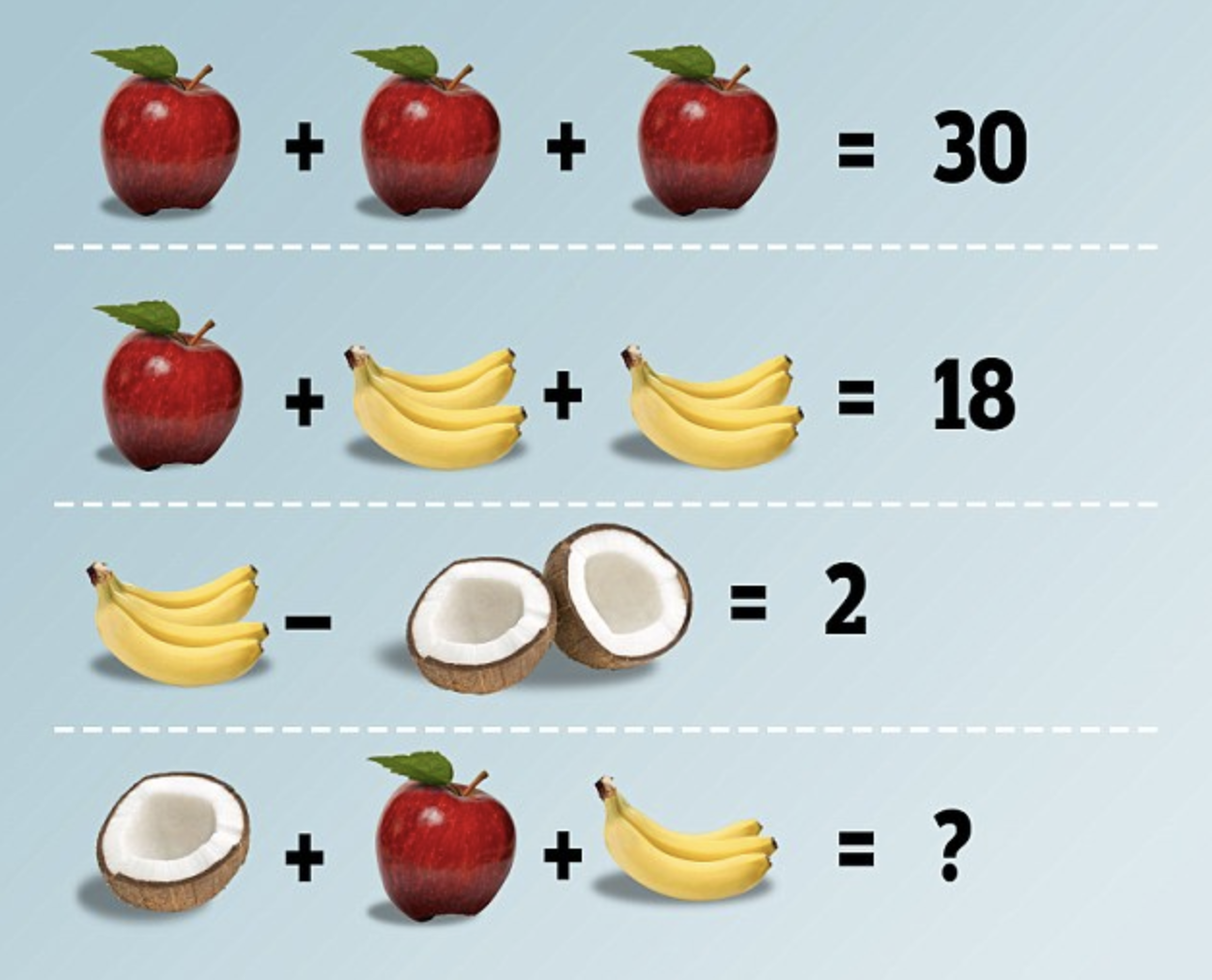 For this type of activity, you can simply:
Create a slide with the rules of the game and record your instructions on that slide.
Turn on comment moderation for this VoiceThread.
Drag and drop this VoiceThread into your class group.
A random times throughout the week, upload a slide like one of the images above into that VoiceThread.
Record your question about the image right on that newly uploaded slide. For this math example, the question might simply be "what is the answer in the final equation?"
As students reply with their answers, you will see the timestamps for each of their comments. Then award points to the first few students with the correct answer.